Contemporary abstract painting
29/11/2017
Contemporary abstract painting Painted for a private customer Geneva.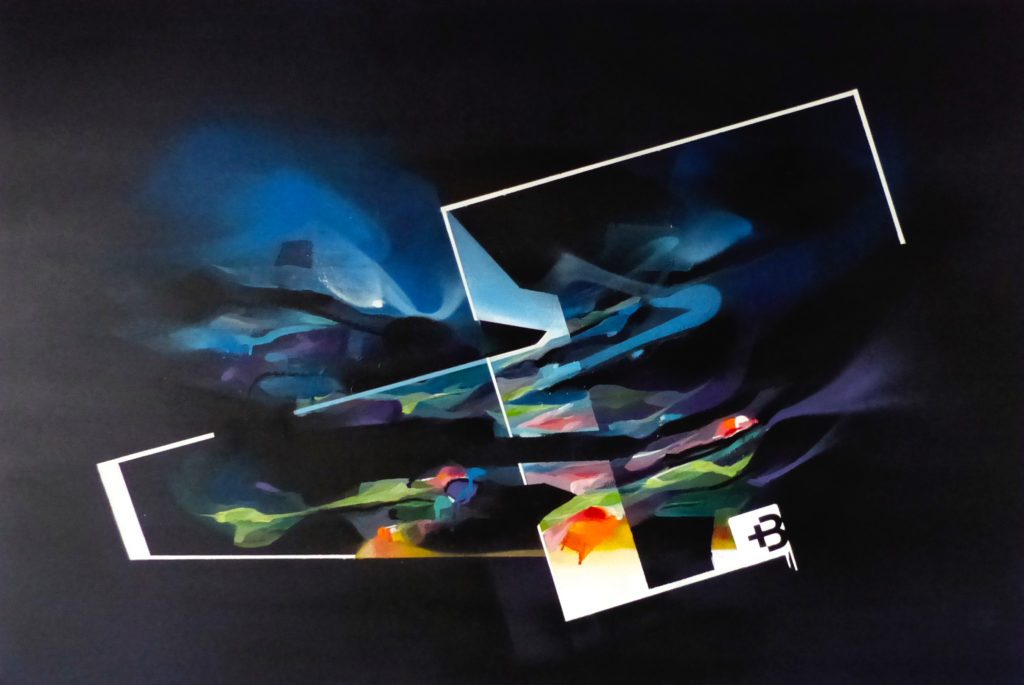 Abstract canvas commission
A painting commision, it's always a little anxiety when you're painter.
Often, we prefer to sell a canvas Already existing, it avoids to ask the famous question: Is he going to like it?
Being in the midst of the transition phase, I am afraid that this person who has been following me for a long time can expect something else.
At this level, my job is to make abstraction Of all these questions, in order to paint as freely as possible.
I have not really received any instructions, but rather some recommendations:
The colors: some blue and some purple.
As well as a picture of the wall of the room where the canvas will be hooked.
Creation process
So I start in creating the painting without any pressure.
I recently established new rules in my way of approaching abstract painting : paint less and think more...
First I'm going to create Background color : I leave on the basis of a very dark bluish violet, and I have to be careful to make a sufficient quantity so that I can overlap if necessary.
Once the bottom layers are well applied and dry I do as usual, ie Painting in Freestyle, spontaneously. This is how I forged this singular style that I want to keep.
So I start to apply the tone colors to tone, so you can then degrade them gradually from the dark to the clear.
Reflection about the painting
I absolutely want to keep the subject at the center of the canvas Because I often tend to get out of the frame. I recently realized that by keeping more background, it helped make the abstract structures and the composition more readable.
Second, i need to think about the right way to canaize this energy into a composition, and that's where it gets complicated...
I take picture of the canvas, then I experiment in Illustrator and in an intensive form of reflexion, I spend days laying down lines to finally remove them, then put them back together to start all over again.
When at last I think I have found the solution of the composition, I realize what has been validated previously.
If I had to count the time spent to paint and the time to think, I had to think the 95% of the time of the realization of this canvas.
I recently set new rules in my way of approaching painting: paint less and think more...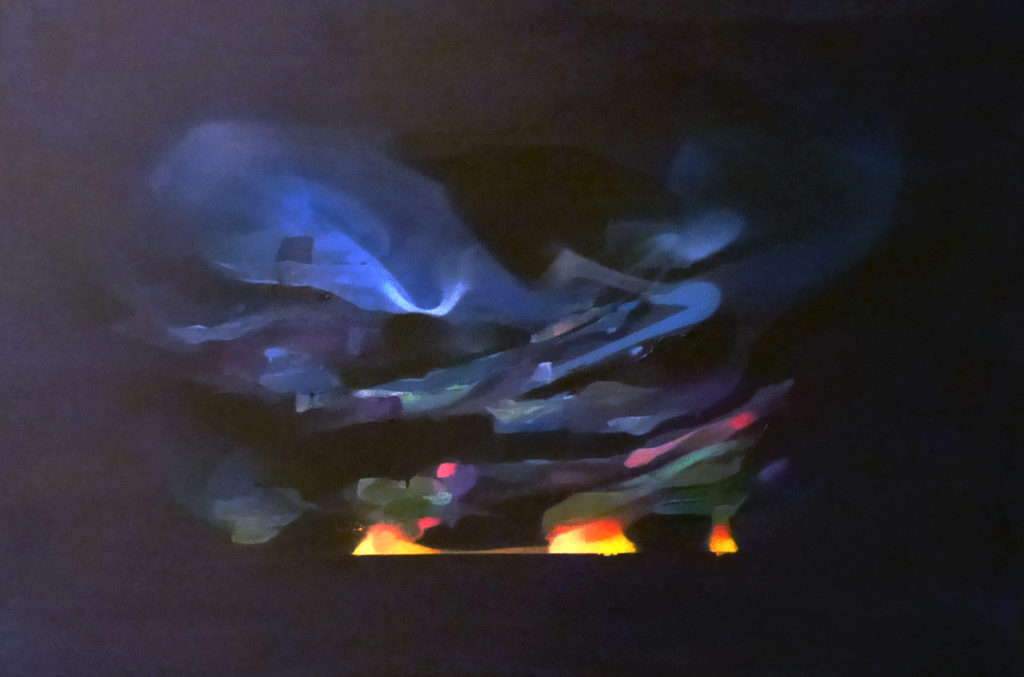 The small stress of the delivery of the painting
Then comes the fateful moment when the customer will discover its canvas.
I confess that I am a little stressed at the time of unpacking the canvas, but very quickly I am reassured: she seems very happy. I do not doubt the sincerity of the person, but I can understand that it is not necessarily obvious to buy an artwork blindly.
A few days later I received a very friendly message renewing the compliments on the canvas. I am aware that she also needed a little time to tame this new presence.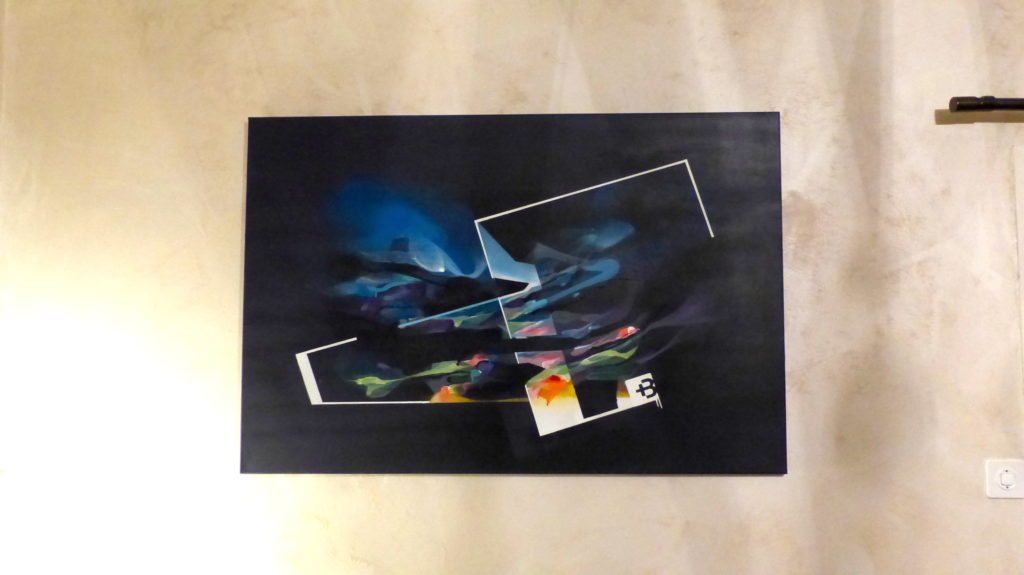 Contemporary abstract painting
With a little retrospect, I am quite satisfied with this contemporary abstract painting style, it's a lot closer to the futuristic abstract graffiti recently painted with Tacos.
I am also aware of recent developments in projects such as the mural fresco commissioned by the architects of Beric.
Links for this painting