Mural at Beric Architects in Geneva
08/09/2017
Mural On the theme of the de-constructivist architecture painted for the new headquarter of Beric Architects in Geneva during the month of August 2017.

An ambitious mural
After having made a first abstract mural painting In the English courtyard of the cafeteria, I begin the realization of the main wall in the tunnel of access to the new headquarter of Beric Architects.
Indeed this wall represents the most important part of the project for which I was mandated, because of its substantial dimensions, it required a work on the models much more important. So it's after several appointments, and some changes that the design of the final project has been validated.
I am assisted by my agent IdRoom, which manages the communication with the client, so I only deal with the artistic aspect of the project.
The theme of the architecture suits me perfectly, for I have long been influenced by currents such as the Constructivism, then the deconstructivism.

Realization of the Mural
So at the beginning of August I start the work. It is difficult for me to accurately estimate the time that the realization will require, since this way of working is relatively new to me.
Indeed, I do not necessarily have the habit of having to respect a mockup precisely. So I look forward to this challenge.
I start by mark the wall with tapes in order to have reliable landmarks. Then I start to paint, from the right side of the wall to the left.
I quickly realize that I certainly have a little underestimated the time of realization. Actually the level of detail of the mockup involves a lot more work than expected.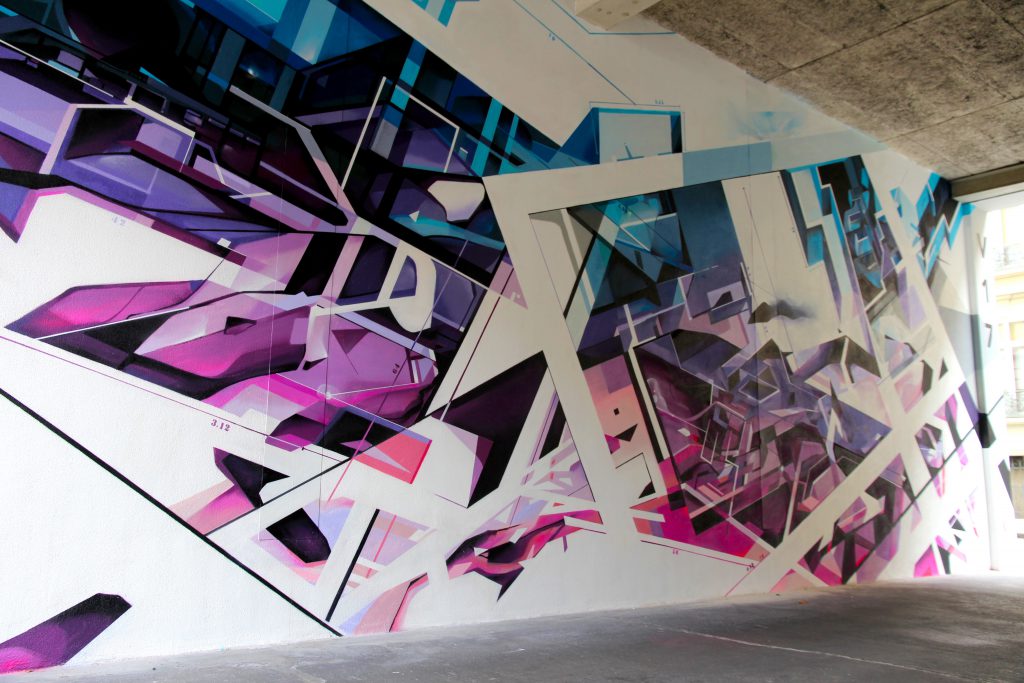 The final result
I must admit that I am very proud of the result. It took me a whole month to get to the end of the project fresco, but it was really worth it.
The customer as well as the residents seem really satisfied. Despite some vagaries, it was for me a founding project, inspiring me even to new artistic directions.
Beyond the purely creative aspect, sharing the daily lives of the employees of this architect's Office was a humanly enriching experience.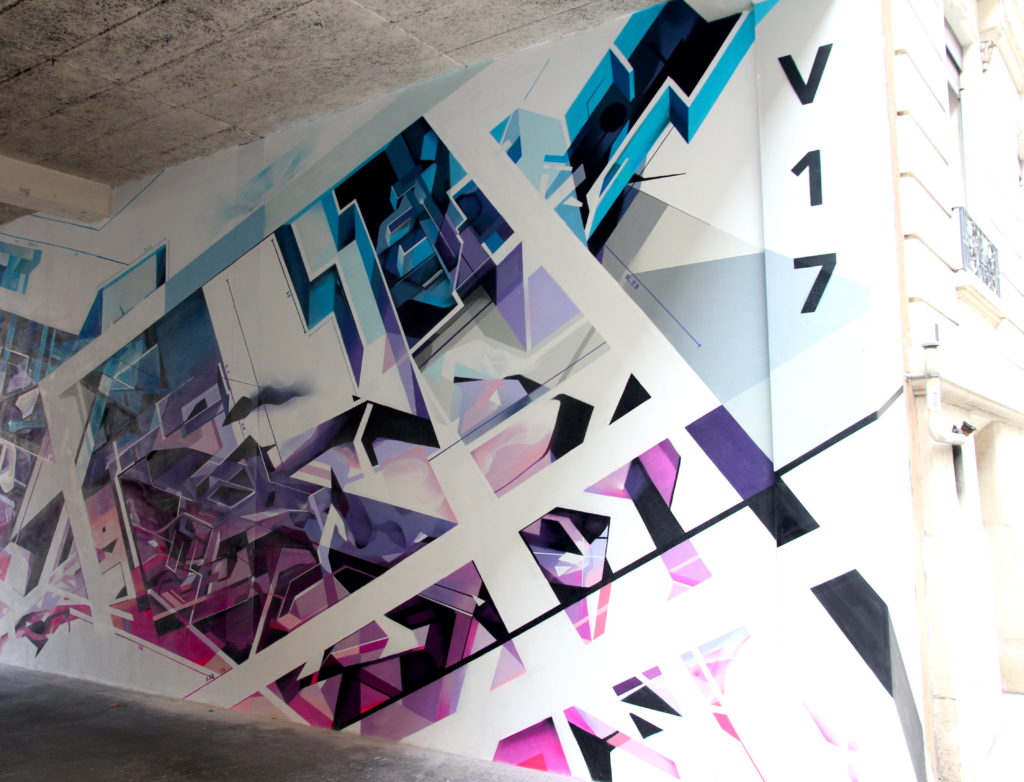 Some links