Limited edition "Transit" screen printing box
02/10/2017
The Screen printing box "Transit" is available in 30 copies exclusively at IdRoom. Inside, it contains 8 editions in A5 format printed in silkscreen 5 Colors.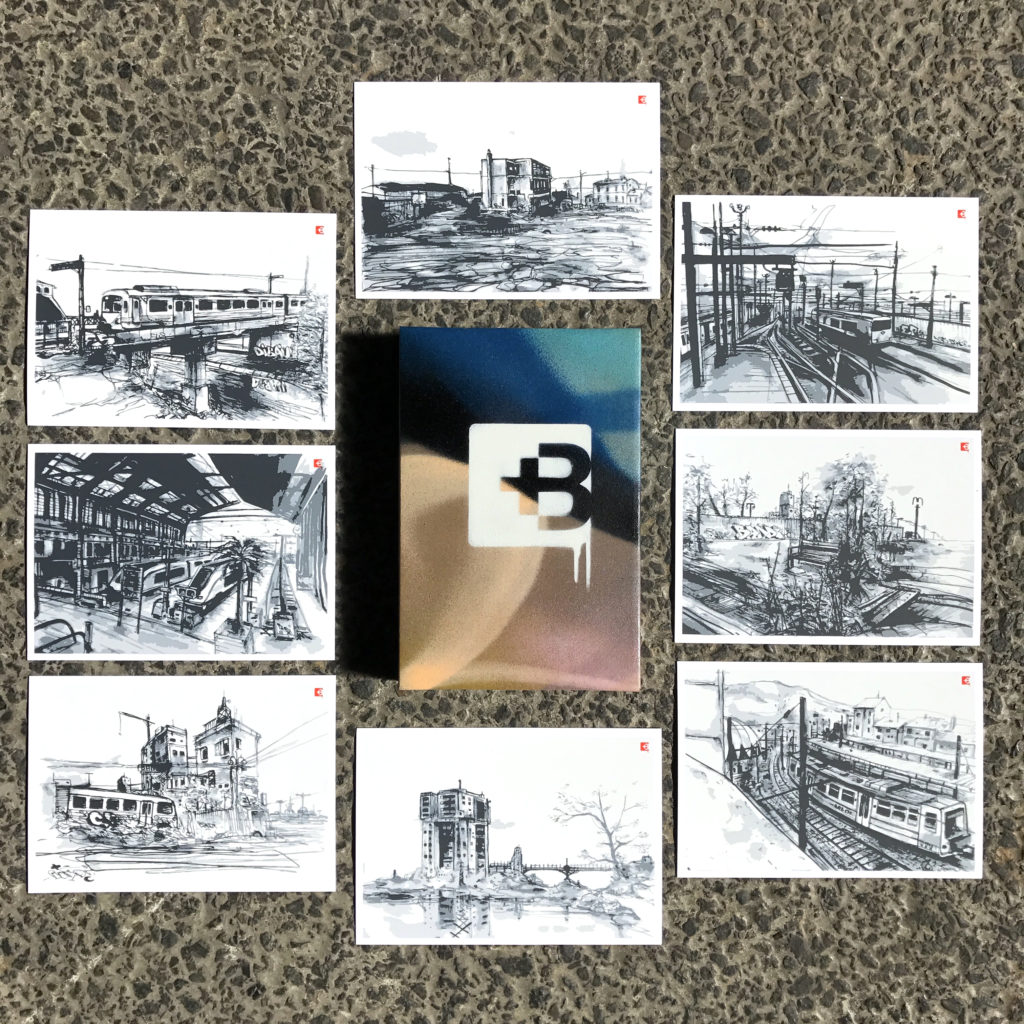 Transit
All the visuals contained in the box are drawn from a series of observations drawings Made during the trips I made at the beginning of the year 2017.
Indeed, each of these drawings evokes a place of passage where waiting, in a daily life where nomadism has become a real lifestyle.
Like, for example: " Bellegarde Station ' or the ' Gare de Lyon "To Paris, these are some of the most impersonal places. However, I was able to associate them with a form of emotion linked intrinsically to the reasons that led me to pass through them.
Because, unlike the wasteland where you have been dragged as a teenager, modern modes of transportation require us to spend time in places that we have not chosen.
I personally find them a form of poetry. So I sometimes surprise myself to observe other travelers, in search of the reasons for their carelessness for these places for me magic.
Each of the drawings evokes a place of passage where waiting in a daily life where nomadism has become a real lifestyle.
The screen printing box
All the boxes were painted, titled and numbered by hand, and then presented for the first time to the public during Mister Freeze Exhibition in Toulouse. Inside the box, the designs are printed on Lessebo paper white 300 gr, then, signed and numbered on the front side as well as titled on the back.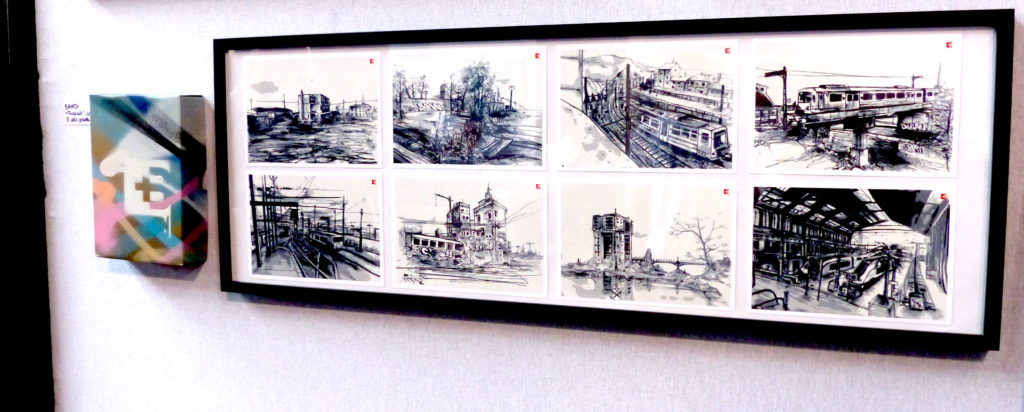 Availability
Currently, and subject to availability: These boxes are available exclusively at IdRoom. The original drawings were exposed to Lausanne in 2017. They are therefore also available for sale, for this, thank you for directly contact IdRoom from their website.
Finally, I thank The Crache Papier Workshop which ensured print jobs of great quality.