Graffiti Installation at the Francis Noël Gallery
09/11/2016
3d Graffiti Installation built out as part of the exhibition Contemporary Urban Duo of Nadib Bandi and Cren at the Francis Noël Gallery of Liège in Belgium.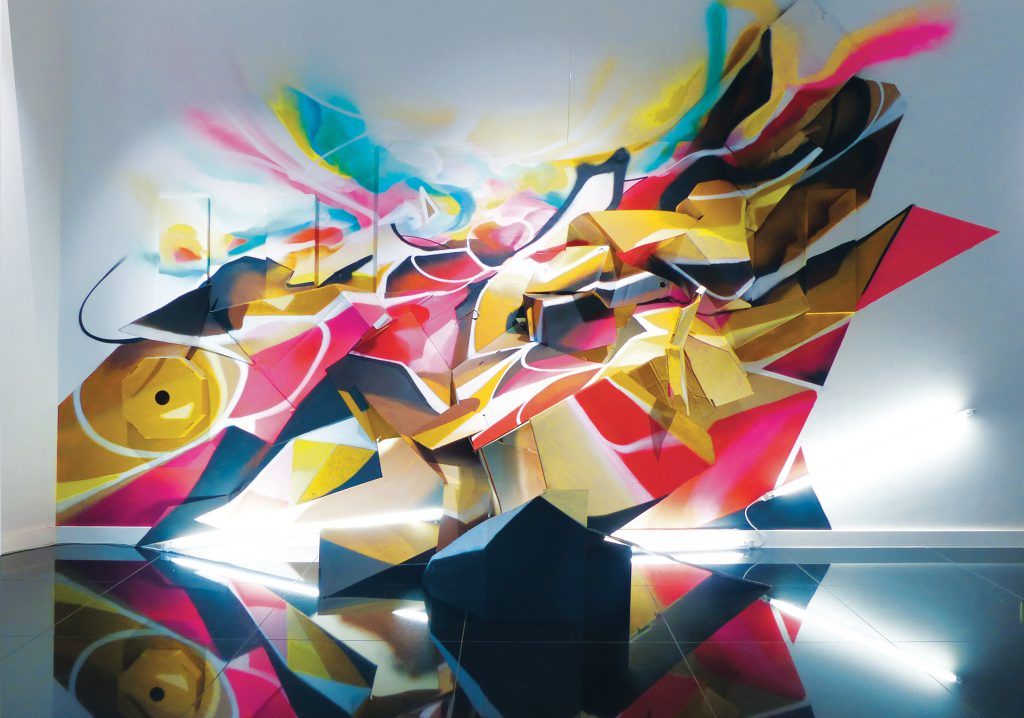 Graffiti installation
A few days after finishing in Switzerland a graffiti sculpture among the biggest I've ever had to realize, I'm recovering this time to Liège Belgium for the preparation of the duo exhibition with Cren who must open a few days later.
The timing is very tight I only have two days to realize the installation not to mention the time that I will lose to collect the necessary material. I also have to pay attention to the protection because the gallery is brand new.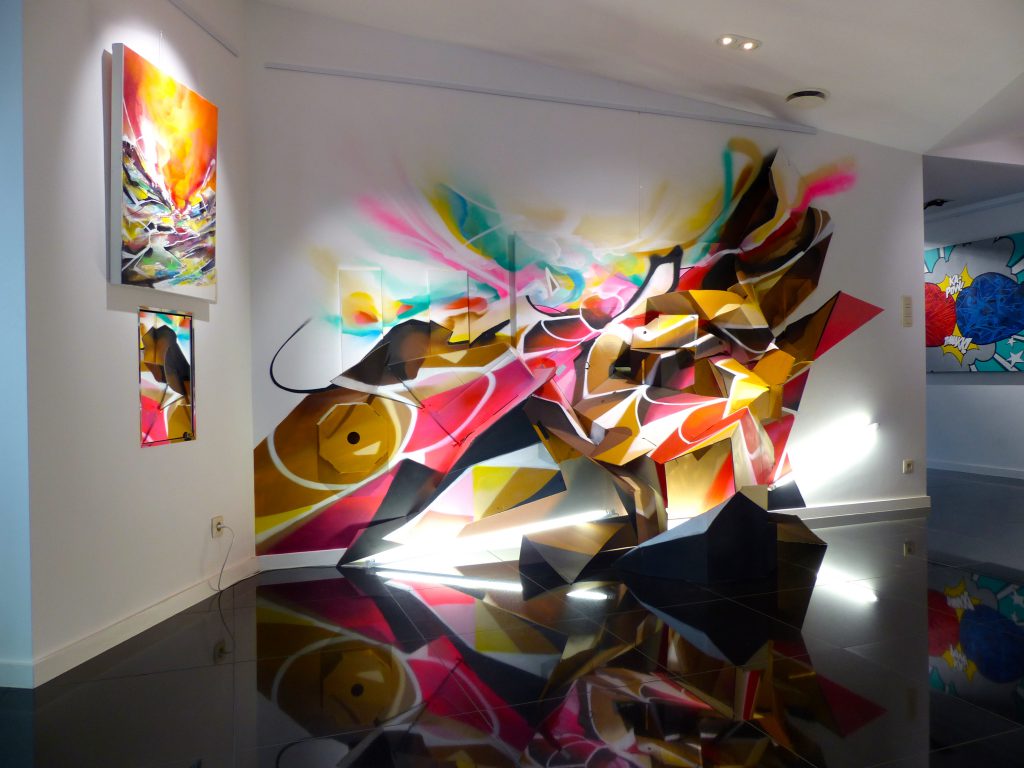 Creating the Installation
Once the material is collected I begin the work of sculpture by positioning the cardboards to create the overall composition of the the graffiti Installation. I proceed in the same way as to paint a wall, the big advantages compared to the painting that I can move the volumes as I wante until it is satisfactory.
Once the elements of the sculpture up I can start setting up painting, time being counted I skip the step of painting cardboards with a sub-layer of painting. I place canvases on the wall to include them inside the installation. I decided to use a color range mostly made up of browns and pinks that I like to call " Vanilla, strawberry and chocolate", with a touch of turquoise (Pistachio), I love it... it's like ice creams;).
Being inside I mainly use water-based cans from Montana.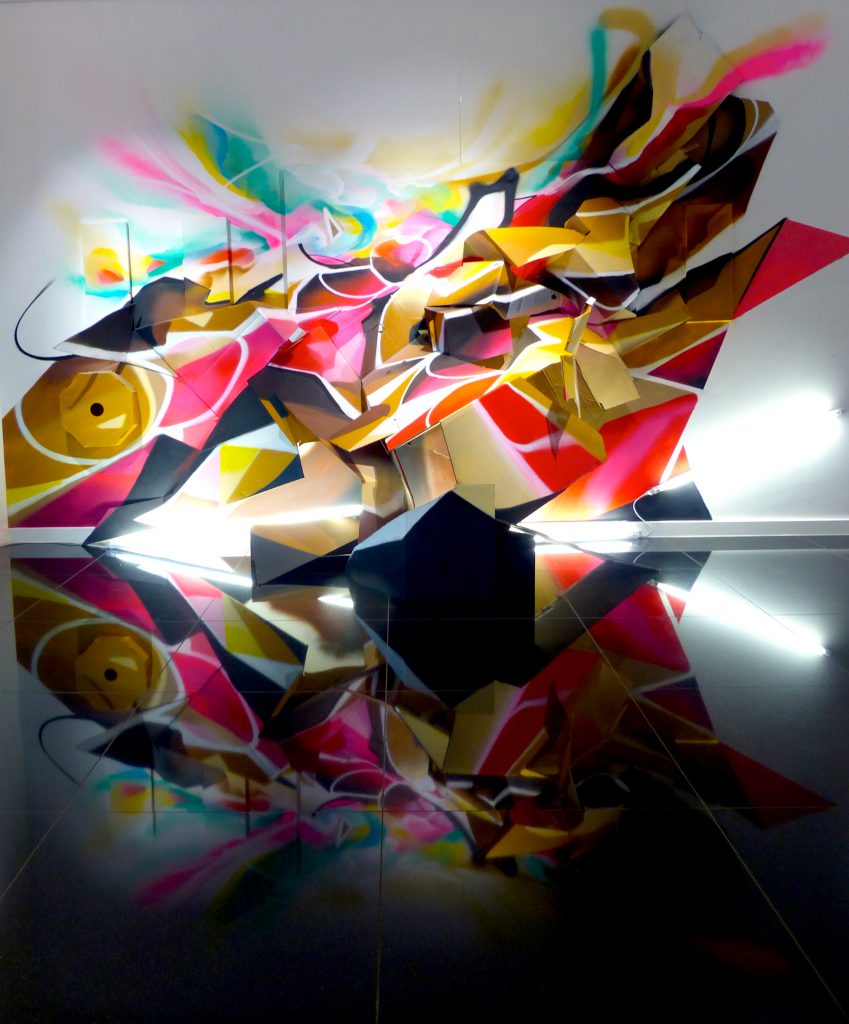 Final rendering of the graffiti installation
Once the protections removed I am quite satisfied with the result, the good surprise comes from the reflection effect of the installation on the floor of the gallery. So I just have to add the lights to put the finishing touches. I then leave room for the cleaning crew, the job is done everything is ready for the vernissage the next day. I still have a few paintings to tweak, but this is another story...