Bandi Anamorphic installation at Mister-Freeze exhibition
10/10/2017
Installation in Anamorphosis Produced for the 2017 edition of The Mister-Freeze exhibition in Toulouse.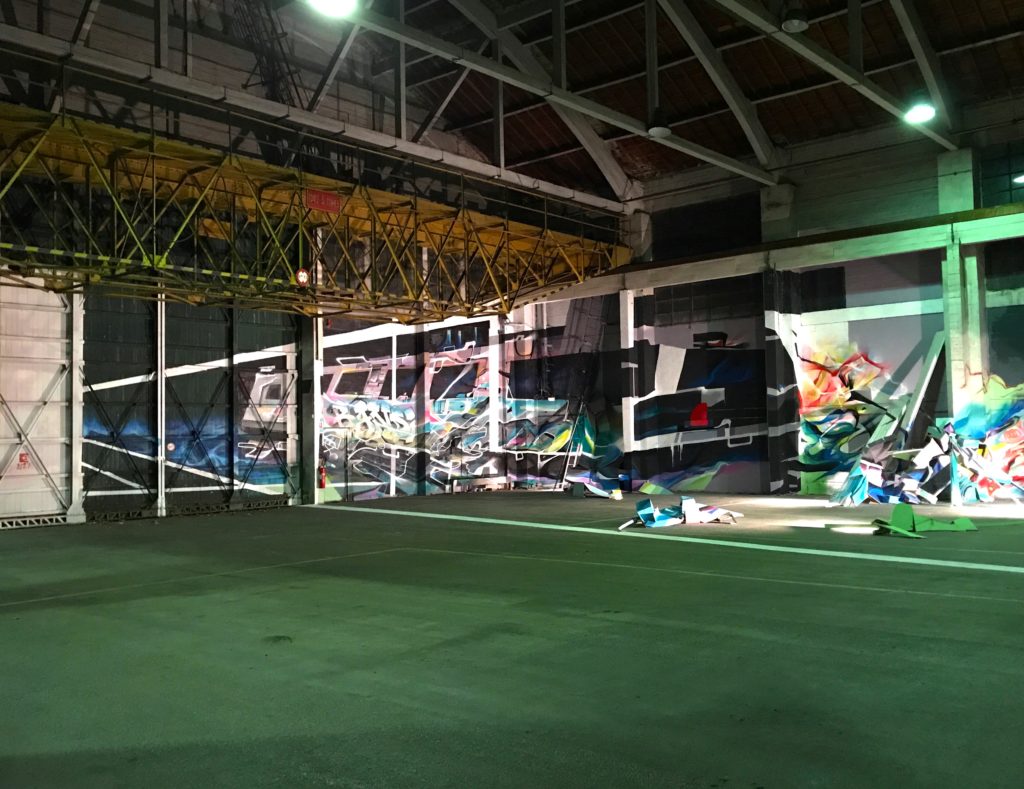 The Mister-Freeze exhibition
This year I am fortunate to be invited to Toulouse As part of the exhibition Mister-Freeze. It is in the huge warehouse of the Festival that I realized this monumental installation 32 meters long by 8 high.
Finally, it took me more than a week to get to the end of the project, sometimes seeing my ambitions downward. Often for questions of time, and sometimes material. Fortunately, I received a lot of help from volunteers including Eric and Manu who quickly became a wizard Privileged.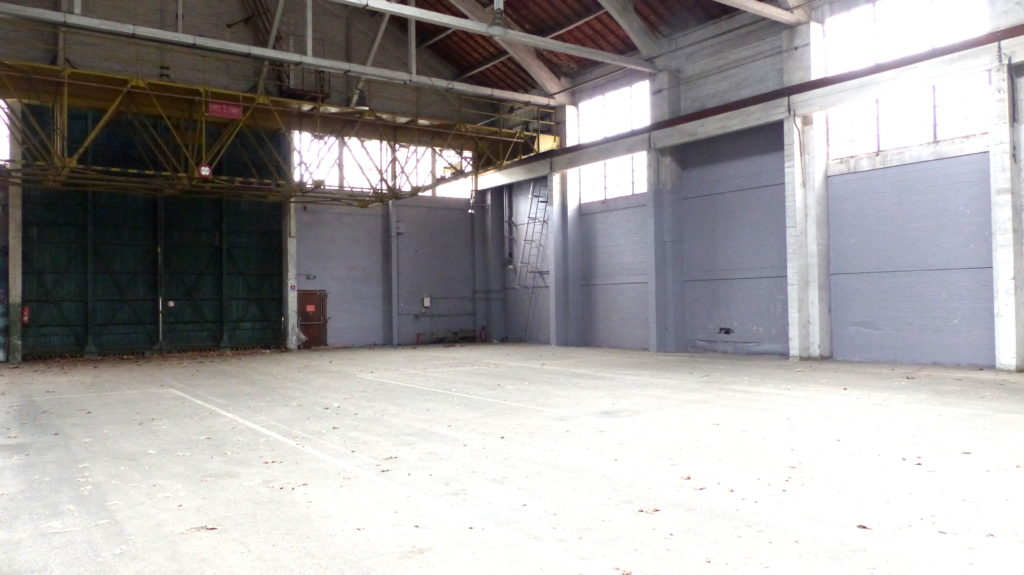 A huge warehouse dedicated to urban ART
Being among the first artists on the spot, I am spoilt for choice in this gigantic warehouse that will welcome the "off" part of Festival. In fact it is in the former aeronautical workshops of " Latécoère« .
One of the emblematic and historical places of the French aeronautical industry.
The metal beams is the work of Gustave Eiffel.
The hangar is separated into two halls of more than 5000 m2 each. I think I walked several dozen kilometers, because every time I had forgotten something, you had to go back to the other side.
I've had some pretty mystic moments. Long nights alone in this immensity also allowed me to think a little more about myself:).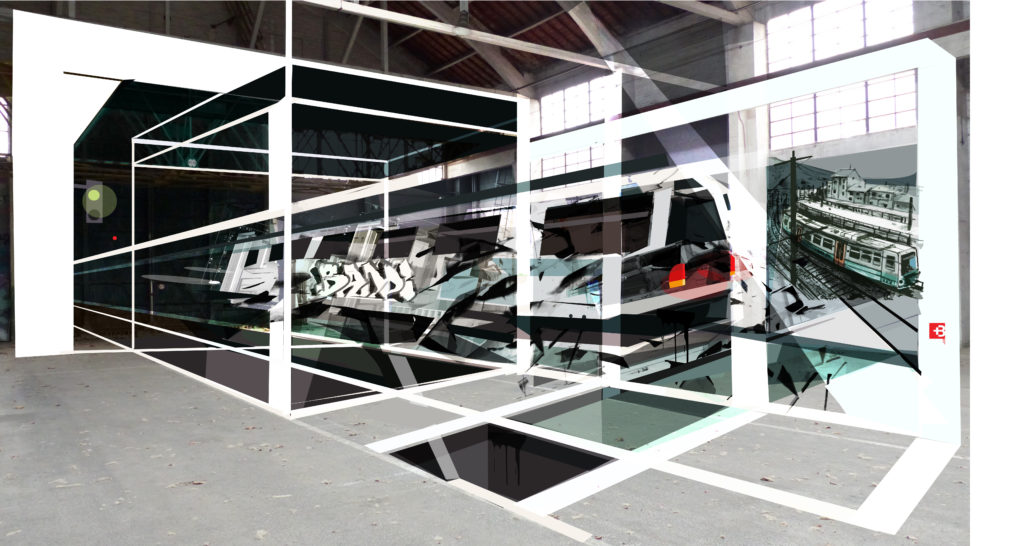 Ten days of work
So it took me about ten days to get to the end of this anamorphic installation. As the artists arrive, I have the opportunity to make new encounter any more interesting one than the others.
My Neighbor Nubian is a very talented young artist from Montpelier, we decide to merge the right part of my installation to his wall.
Plus the time of the opening approach, the slower I advance. Indeed, in addition to the accumulated fatigue, the material is scarce and it becomes difficult to find a pod available. Having had plenty of time before, I pass my turn and let the others use the material available.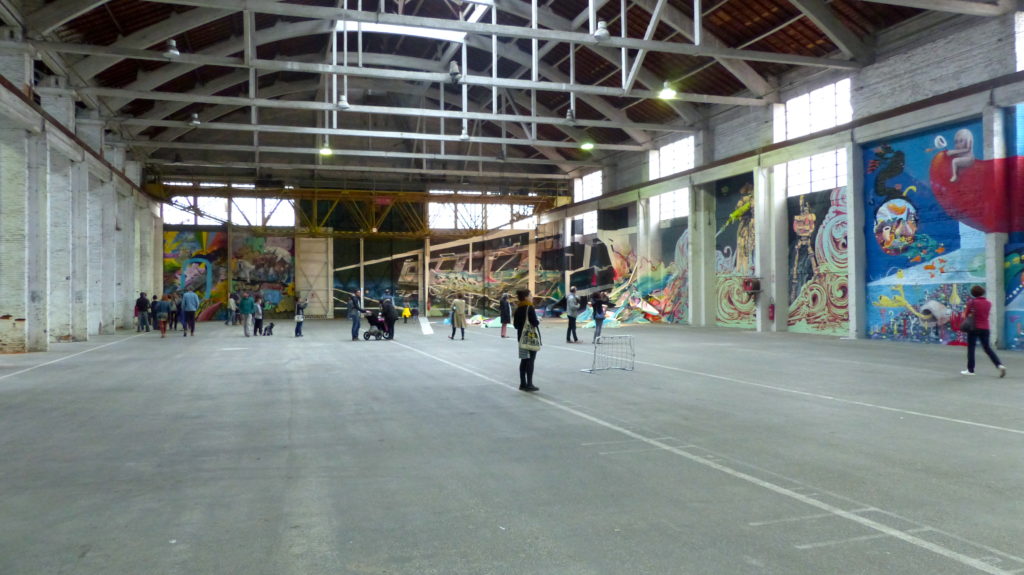 Opening of the exhibition to the public
Finally, The day of the opening arrives and everyone is very excited. At my level I have to say that I am not 100% satisfied of the result, but I must also admit that I learned a lot.
basically, the idea was to use the structure of the building to give the impression of a train which enters a tunnel in an optical illusion.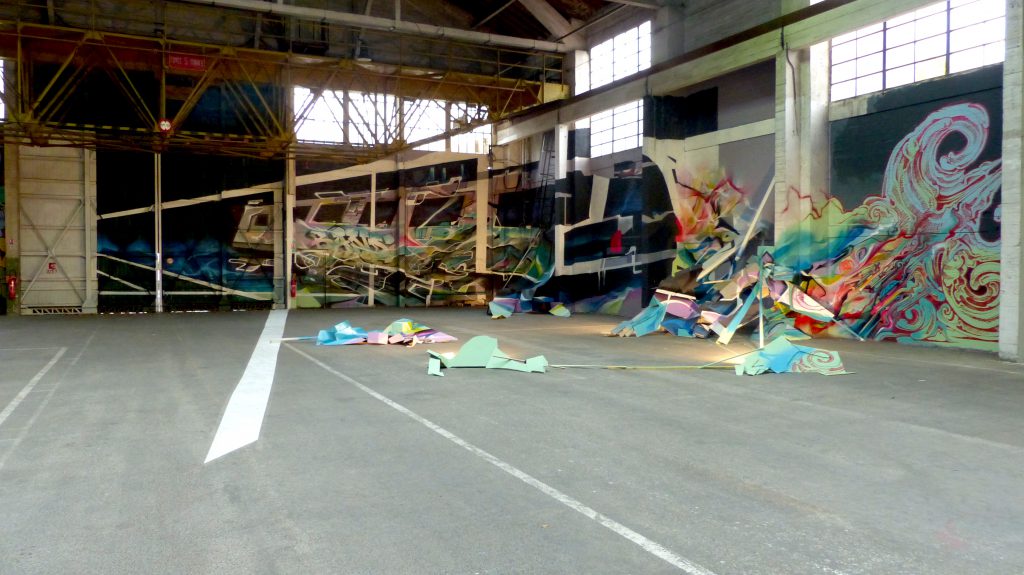 It's always a pleasure to see the visitors stroll inside the installation. In conclusion, it was an extraordinary human and artistic experience.
And it is with great pleasure that I will return if I have the opportunity to be invited again. Also, I want to thank the whole team for the organization who has done a huge job.