Contemporary urban art canvas
10/05/2017
This canvas ofcontemporary urban art is derived from the will to start from a figurative basis and then to suggest the subject by a treatment of the masses and colors more abstract.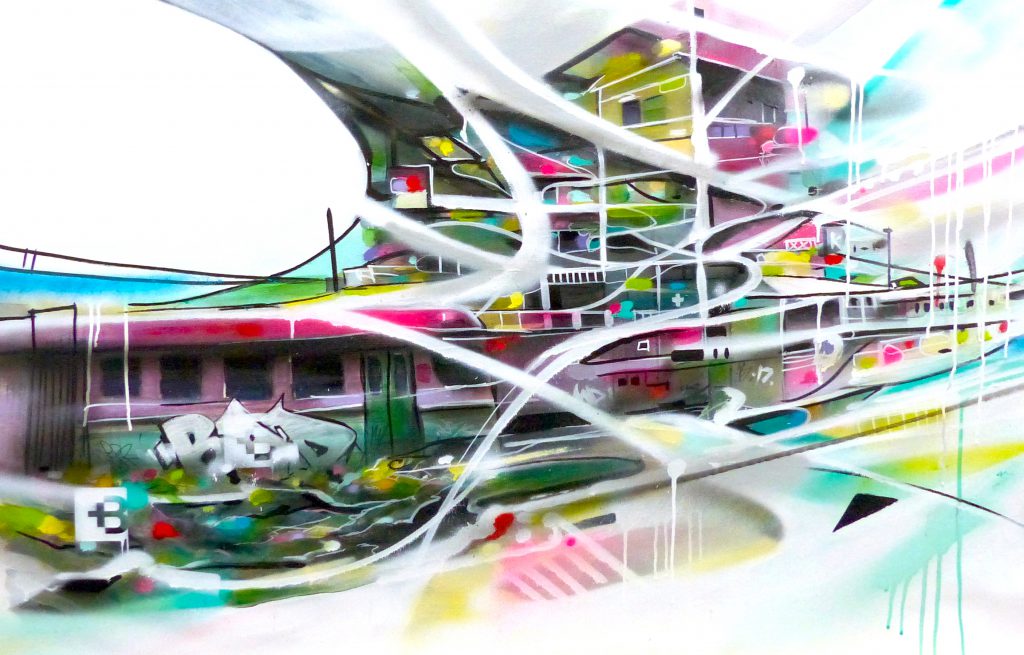 Contemporary urban Art: from figuration to abstraction
In the realization of this canvas, I inaugurated a new creative process announcing the beginning of a series of paintings. Indeed, it is starting from a figurative basis from my observation drawings, And then the destructured, which I aspire to make the subject more suggestive.
In order to make the understanding of this working environment more evident, I realized a video in timelapse in order to trace all the stages of the realization of the canvas.
Painting Techniques
As you can see in the video, I first reproduced the drawing basic. Then I filled the main masses to the acrylic paint, to finally use the spraycan in order to draw the lines.
This is, in my view, the last step that makes the final appearance much more dynamic. I also like to use elements of graffiti such as the tags, in order to texture certain areas of the canvas.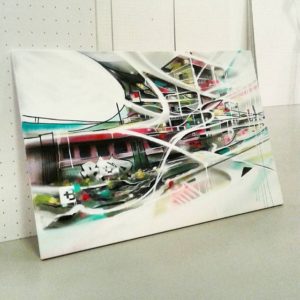 Exhibitions
This canvas was exposed in preview for Lausanne Art Fair, then at theCren & Bandi Exhibition.