Contemporary Marine Painting
30/05/2017
Contemporary Marine Painting On canvas mounted on a chassis of 200 x 140 cm. Abstract landscape of a seaside " futuristic post-graffiti« .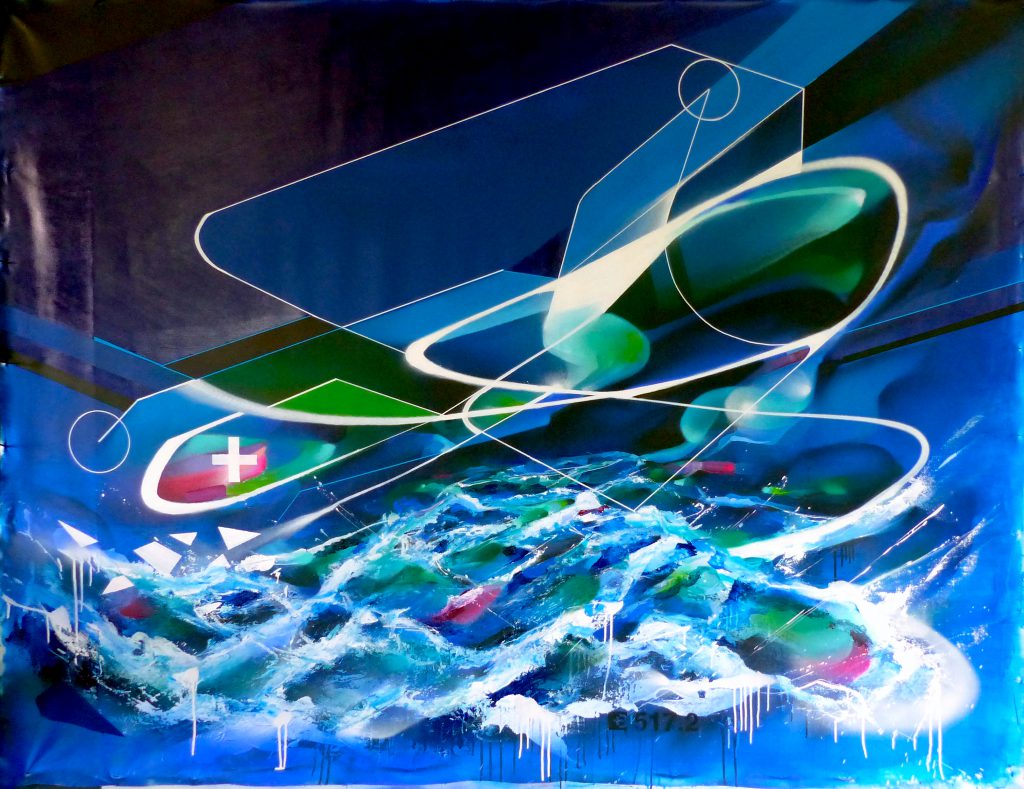 Contemporary Marine Painting
I am again exploring the theme of Marine painting. Indeed, the tumult of the waves appears to me for some time as a relevant subject in terms of pure abstraction. First there is the movement but also the material that results.
I have carefully observed the details of the meanders that form the oceanic waves, often by suffering from seasickness, that allows me to focus my attention on something else.
I must confess, that I am not very comfortable in all this ebb and flow, and finally the only vision that reassures me is that of a land that is approaching. So I prefer most of the time to paint a coastline Landscape seen from the sea, rather than the other way around.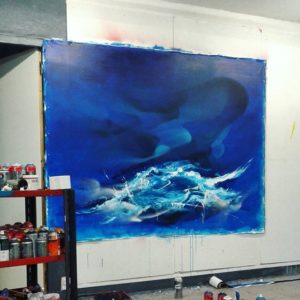 Marine painting: Post graffiti or urban art?
The bias to exploit the dripping also seems to me to be in perfect harmony with the subject of the Marine painting. This is not necessarily one of the emblematic subjects dealt with by contemporary urban art, it's even rather antagonistic, but I never really ask to be part of this movement either.
I prefer the notion of Post-Graffiti movement which seems to me closer to my real roots and first influences, but also leaves me more free to explore other pictorial possibilities in the future.