Voodoo Post Graffiti, SMI and Bandi
19/10/2017
Voodoo Post-Graffiti, in collaboration with SMI in Vitry-sur-Seine.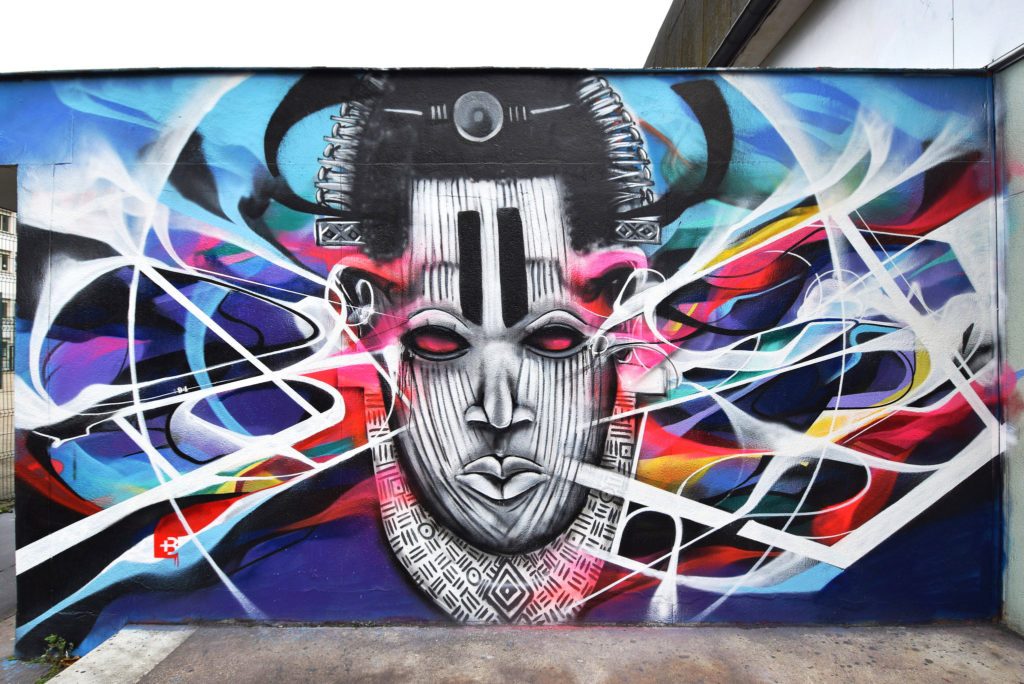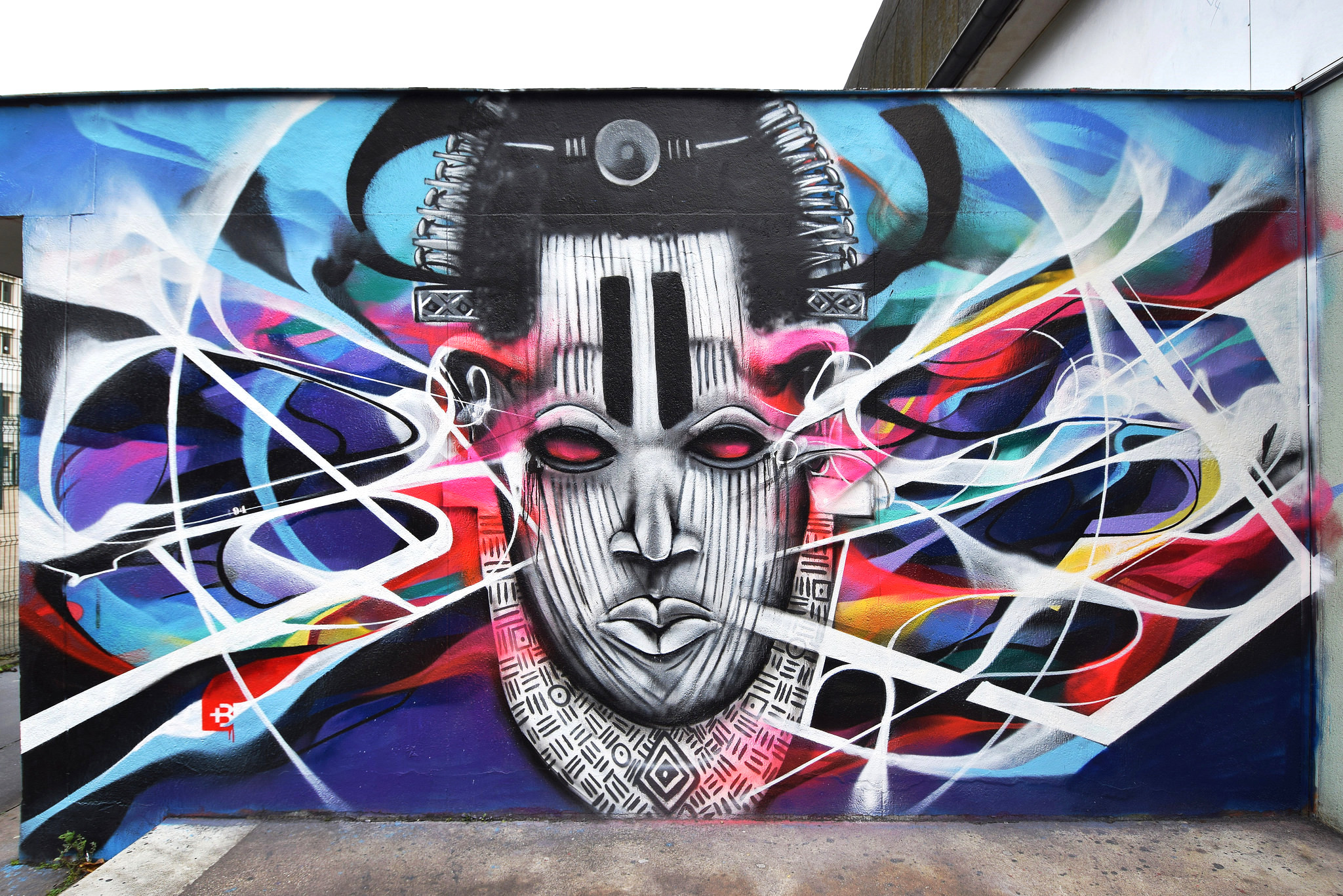 Reunion on Graffiti background
I meet my friend SMI installed in Paris he's one of the major activists in the movement Graffiti west African. We met in Senegal in 2013 during the fourth edition of the Festigraff.
And since we connect regularly whether it is in Africa or in Europe. He is also the organizer of the Regraff Festival in Cotonou in Benin.
So we meet at the Gare de Lyon where I get off my train directly from Geneva. A small detour by All-City to get some spraypaints and we go straight towards Vitry-sur-Seine to paint a wall.
The spot
I have an appointment with Klif from " Vitry Art 2 Rue "and his buddy Lolo in one of the spots where often painted Brok. He is by the way finishing a piece on the spot and proposes to cover one of the walls he had painted there some time ago with " Berthet One« .
It is in the sports field of one of the many blocks of Vitry. Just time to go eat a sandwich and think a little bit about what we're going to paint, and we get to it.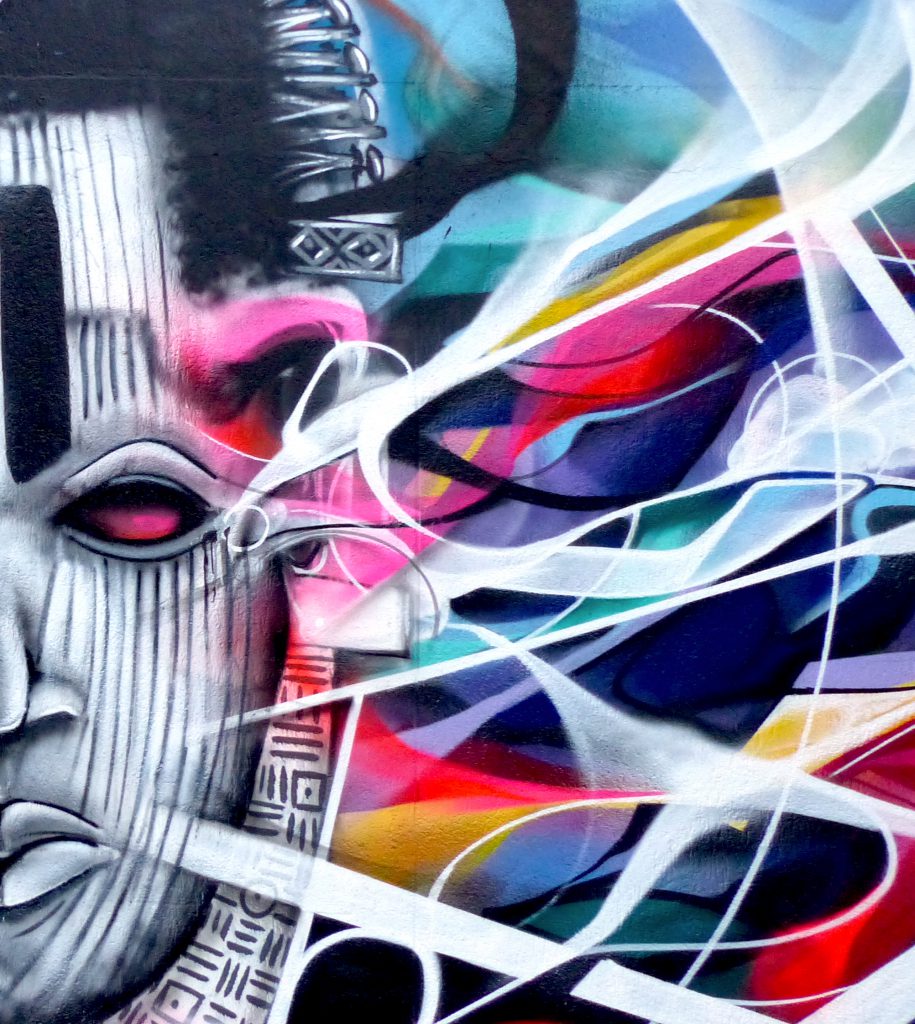 Voodoo Post-Graffiti
SMI who has just moved from Cotonou in Paris wants to paint a character from the Voodoo religion. Indeed, the Benin is one of the cradles of the Voodoo tradition.
So we decide to place the character in the middle, and for my part I will try to paint around this face with abstract patterns symbolizing the magic aspect of this ritual.
It's already late, but on my side I already have a lot fill the wall. SMI he started his character but he's not really satisfied, as for me I am also a bit tired of the trip. So we decide to stop there for today and come back tomorrow soon enough.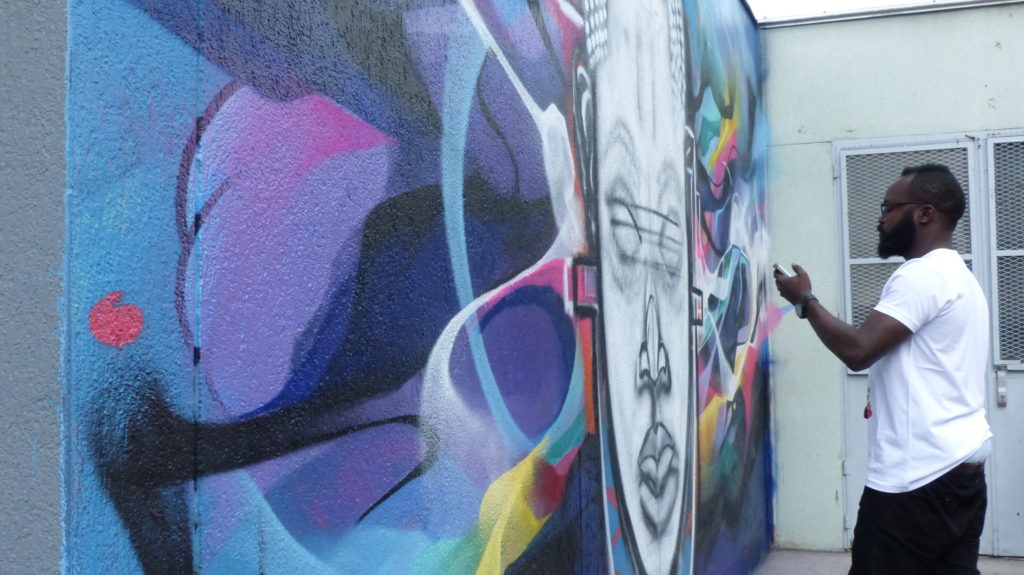 Second day of painting
We arrive on the spot the next day at the end of the morning, in better condition. For my part, I continue there where I had stopped, while SMI start all over with his character. Indeed, the rendering of the portrait is much better realized.
We finally decided to put the face inside a large white Circle in order to add even a more mystical dimension to the wall.