Abstract graffiti freestyle, Takt and Bandi
21/10/2017
Abstract graffiti freestyle, at the invitation and in collaboration with my friend Takt 3HC in Ivry-sur-Seine.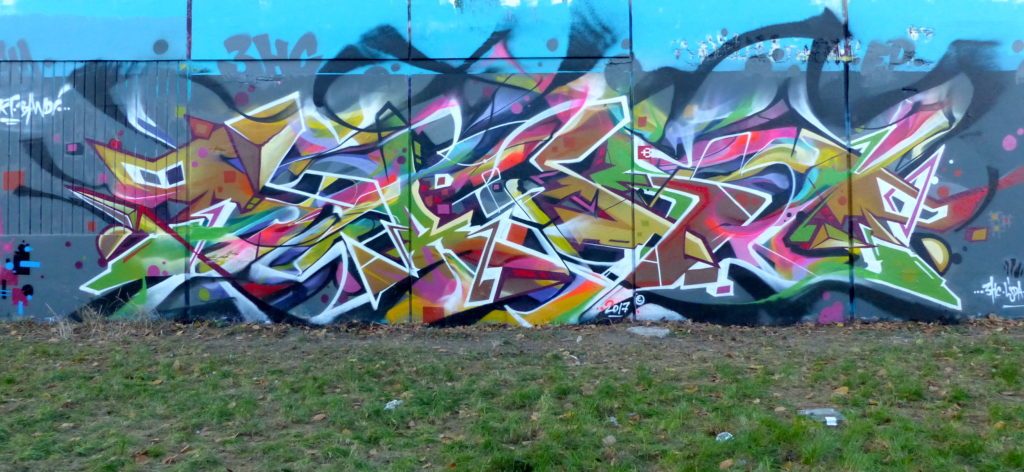 Artists meeting
At the end of the morning, I joined Takt on the spot of Romain Rolland, we talked the day before on the phone we are motivated to make a big abstract graffiti fusion in freestyle.
On the spot are already a nice skewer ofspanish and french artists of the eminent MAC Crew, such as Soem, Juan and Chan, as well as Sueb and Takt of 3HC, I'm still waiting for my buddy SMI who must join us a little later.
Freestyle abstract Graffiti Session
For starters, we take two good places to be able to make a big play. We ask all our spraypaints on the ground to get a general idea of shades that we're going to use.
Then I let my sidekick begin to trace his first letter, then I chain an abstract form, and so on to the end of the space allotted to us.
It's not the first time we've worked together, and I know the guy's a real war machine, so I have to adjust to follow the tempo.
We start from the premise that I'm going to make mass, and it will delimit the lines by its lines.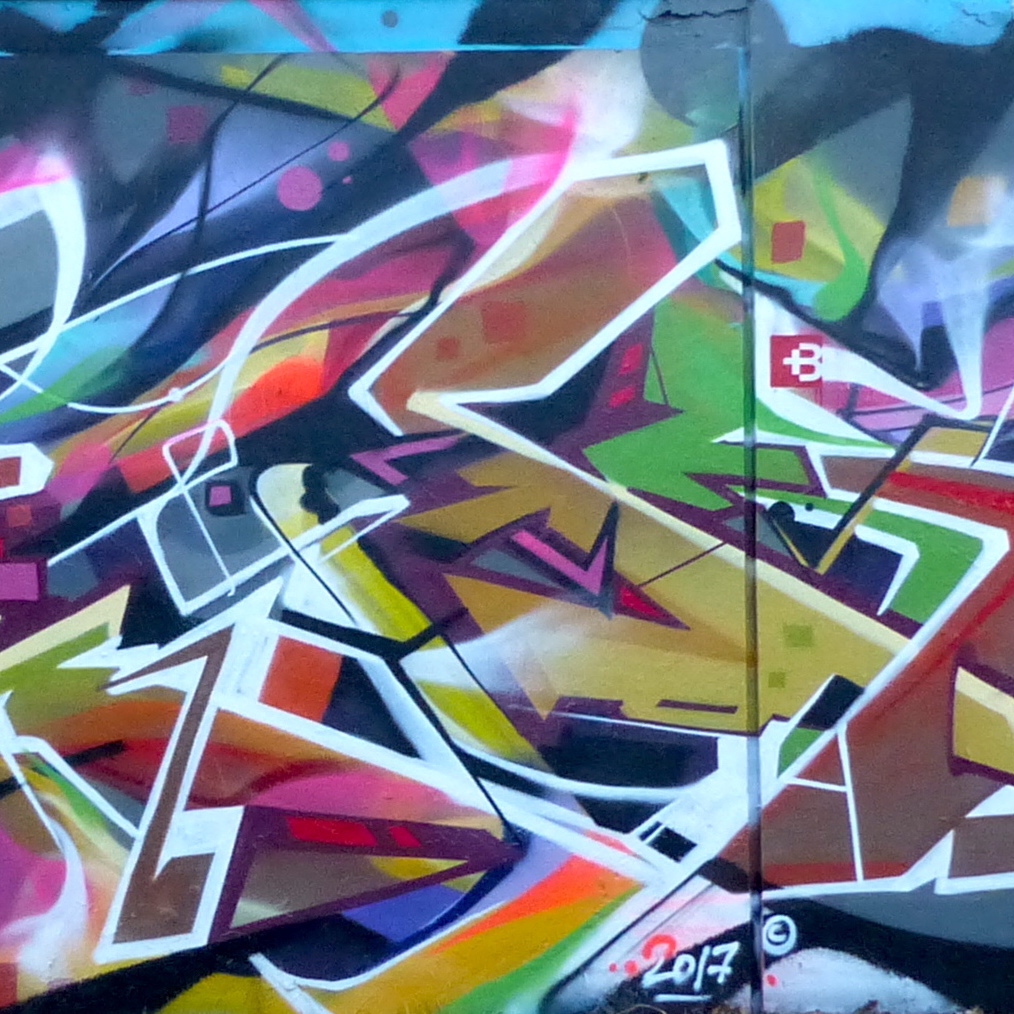 Finally, I finish the play by swinging big black phases with the Montana MADMAXXX that behaves like a kind of mini fire extinguisher. Maybe, we put too many lines, or maybe we can't.
It's always a complicated exercise, but in any case, it was a good day with super interesting encounters. A big thank also, to Kliff from " Vitry Art 2 Rue " always there, to give us a helping hand.