abandoned x2800 autorail drawing
05/03/2017
x2800 autorail drawing, Illustration of this mythical train that is abandoned has its sad fate in a countryside of the Rhône-Alpes region.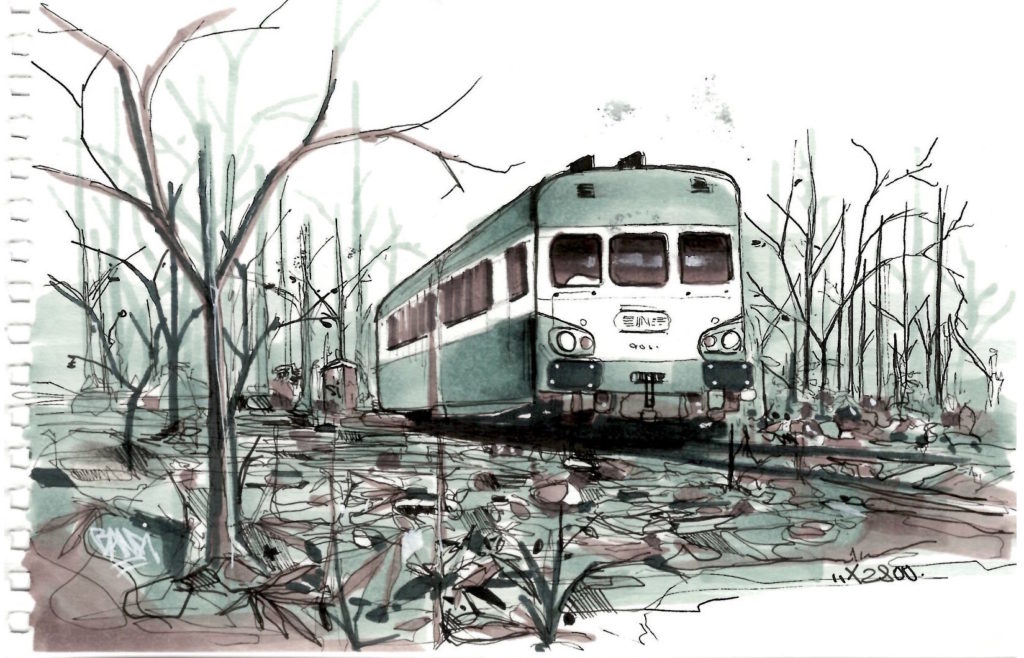 The X2800 railcar
The X2800 railcar is a model that the SNCF operated for more than 50 years between the beginning of the 60 years until its definitive withdrawal to around 2010 this makes it one of the most solid railcars ever operated on our lines. Luckily, we could still a few years ago fall nose to nose with this dragon spitting his smell of diesel in Gare de Lyon Part-Dieu.
It was often used in Mountain areas or on lines with strong slopes that's why it was common to see it circulate in the Rhône-Alpes Region. Assigned to the train yard of Lyon-Vaise there are only very few of this railcar left in good condition today, this one has unfortunately been scrapped to Culoz A few years ago.
No graffiti but a drawing
I came across this railcar It was several years ago by the greatest chance in lurking at the edge of the railroad tracks in a place I would keep secret. And even though I was equipped with paintings and the spot was super quiet, it is after ripe reflections that I decided not to damage it with a rotten graffiti;). For the first time in my life I realized I was becoming a little old man.
For more information: Wikipedia page of the railcar.
In writing this article I also found the Video of a X2800 returned to service By the association "the X2800 railcar of Haut-Doubs" in 2015.