Graffiti 50 years of urban interactions
30/11/2018
How could an art of signature, at first localized, have been able to invade the world in a dozen years and arouse such advanced and original typographical developments? How, since the abandonment of a gang culture, in a degraded and poor architecture, have men and women defined the hypergraphic base of this movement? Why have thousands of teenagers committed to this haunting practice, viscerally tying their lives to the wagon and the wall?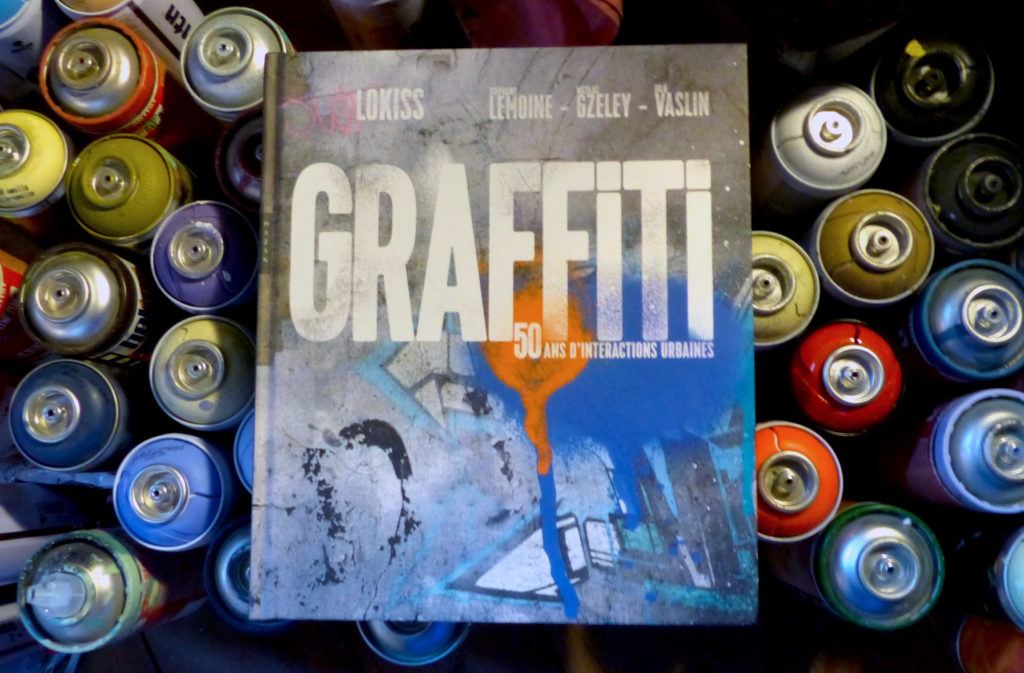 Under the direction of the artist Lokiss, this book aims to create the history of modern graffiti, in other words the writing, New York Metros from the years 1970 to the walls and institutions of today's world. The authors study the signs and the language, discussing in a joint manner the artistic aspect and the contextual extensions.
The convergence of these two problems, that of art and that of its integration into the social and political sphere, within a culture originally based on illegality, deserves a thorough analysis. This is to illuminate this historical "interaction" between street and art. Between the vandalism of the public good and the Museum of Cultural Property.
This book delivers a history of "embedded" art, in contact with the culture to which it describes itself. Both informed and alive, he confronts analyses, testimonies, photographs and drawings of a blackbook, on the surface of which the expert pencil of Lokiss leads us to discover the styles invented by the writers The most emblematic.
Authors:
LOKISS, NICOLAS GZELEY, STÉPHANIE LEMOINE, JULIE VASLIN